Application Deadlines
February 15th
For the session starting in the winter semester 2021/2022, the C@MPUS portal of the University of Stuttgart will be open for MIP online-applications as a self-financing student from August 1st, 2020 until February 15th, 2021.
On February 15th the portal will be closed and only documents uploaded until then will be evaluated. No late submission after this deadline neither by E-Mail nor hardcopy will be accepted.
Please note that the MIP program starts every year only in the winter semester; thus the next possibility to apply is for the session 2021-2023, which will begin in the winter semester 2021.
For general information on the application click here.
Required Documents
In case the documents are issued in another language than English/German, you have to upload an English or German translation. The translation has to bear the original stamp/signature of an official translator and a copy of the original document has to be attached.
---
High school leaving certificate (the last certificate from school before entering university)
Final university degree certificate of Bachelor degree (no provisional certificates accepted)
Final university transcript of Bachelor studies including CGPA
Document from the university indicating max./min. grade and grading system for Bachelor degree (if the information is included in the transcript, the transcript can be uploaded again)
English proficiency examination minimum requirements:

Please note that

only native speakers with official nationality (provide passport copy) from USA, Ireland, UK, Australia, Canada are exempt, all other applicants have to submit TOEFL or IELTS result. Moreover, "Institutional based TOEFL" and "IELTS general training test" are both not accepted).

| | |
| --- | --- |
| TOEFL PBT | 550 |
| TOEFL CBT | 213 |
| TOEFL iBT | 79 |
| IELTS (academic test) | 6.0 |

Exception: Due to the Corona pandemic, we accept TOEFL and IELTS home edition for the application session 2021-2023.

Personally signed

CV with the current date (it is recommended to use the sample europass form)

Personally signed letter of motivation

(explaining why you choose MIP and what your career plans are, 2 pages maximum)
Recommendation letters from university professors and/or employers (minimum 2) [Recommended template]
Applicants from the People's Republic of China are asked to submit an APS Certificate with their application documents.
------------------------------ The following documents are not mandatory ----------------------------

Work certificate(s) for working periods after your graduation from the Bachelor
Confirmation of study leave from current employer (if applicable)
Additional university degrees (if applicable, e.g. second Bachelor/Master degree you hold).

---
The MIP admission committee will meet in March 2021 and will evaluate your application documents. You will find the admission or rejection letter in your C@MPUS account for download in April. There is only a limited number of study seats available and not all applicants can be admitted.
More details for the application are available in the Downloads section.
Contact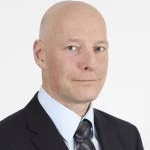 Prof. Dr.-Ing.
Markus Friedrich
Head of Chair for Transport Planning and Traffic Engineering