What is the Master's Program Infrastructure Planning (MIP) about?
Infrastructure planning means planning, building and maintenance of technical structures needed for social welfare and economic development. Important areas are regional and urban planning, transport, water and energy supply, sewage disposal and waste management. Project planning should integrate the technical, aesthetical, ecological, social and economic aspects.
MIP integrates civil engineering and architectural concepts in the fields of regional and urban planning, transport, water and energy supply, sewage disposal and waste treatment. Project management, evaluation and financing as well as an integrating case study complement the program. The focus is on an interdisciplinary planning with special focus on developing countries.
Applicants need a good Bachelor degree in Civil Engineering, Architecture or related fields and fluent command of English. Willingness to broaden the professional horizon and readiness for interdisciplinary teamwork are basic prerequisites. Students have to work in project groups of diverse cultural background and should be interested in development related issues.
In the first three semesters, the tightly structured program of core modules and electives is complemented by a practically oriented integrating case study in the third semester. During the fourth semester, students complete their Master's thesis and, after successful completion of all study requirements, receive the academic degree "Master of Science" (M.Sc).
Graduates understand complex planning, enabling them to work on large scale projects or in strategic development planning on all levels. They can work in public institutions, in development related organisations like KfW, GIZ or World Bank, in NGO's or as consultants in engineering companies or architectural offices.
Contact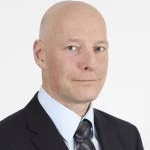 Prof. Dr.-Ing.
Markus Friedrich
Head of Chair for Transport Planning and Traffic Engineering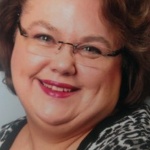 Dipl.-Ing.
Elke Schneider
Course Director of the master's program infrastructure planning
Master's Program Infrastructure Planning
Pfaffenwaldring 7, 70569 Stuttgart